Washdown Kits
Wash-down kits using horizontal multi-stage pumps
Horizontal mutli-stage pumps single pump kits include presscontrol (or 8 litre presure set) with plug and lead, non-return valve, quick realease discharge couplings, 10m hose and power wash gun.
Dual systems are assembled on a base plate and include connection pipework and non-return valves for 2 pumps, 24 litre pressure vessel and switches for connection to a distribution main or hose.
Product specification (PDF)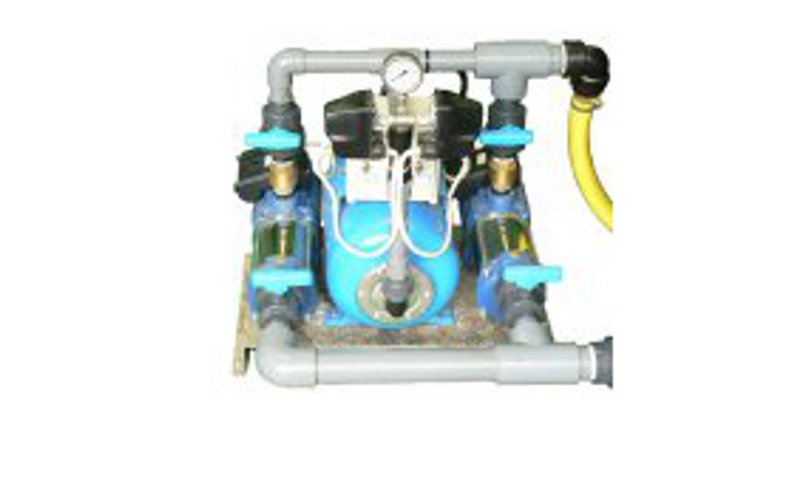 Pump
Power (kW)
Maximum
flowrate (gpm)
Maximum
pressure (bar)
Price
Single kit
Dual kit
ULTRA5-7
1.1
30
5.6
£560.00
£1295.00
RX60
1.5
33
6.0
£513.00
£1201.00
CAB300
2.2
30
6.3
£587.00
£1349.00
STO200
1.5
35
6.5
£555.00
£1286.00
STO300
2.2
35
7.4
£632.00
£1441.00
ULTRA5-7
1.5
30
8
£632.00
£1439.00
ULTRA7-6
2.2
36
7.5
£707.00
£1590.00
Prices exclude VAT - view cart / checkout

---
Wash-down kits using vertical multi-stage pumps
Vertical multi-stage pump kits are mounted on a baseplate.
The standard kits include a 24 litre pressure set with a motor starter and suitably rated overload, and non-return valve for connection to a distribution main or hose.
The 3.0 kW 3-phase kits have a soft start unit to operate from a single phase supply and increased flexibility in the form of variable speed ais available as an optional extra.
The inverter kits offer variable speed drives with a pressure transducer in place of a motor starter.
This is a selection of the single phase pumps that we offer - please contact us for a different specification or a 3-phase system. We also supply distribution pipework for a pressurised wash-down main.
Product specification (PDF)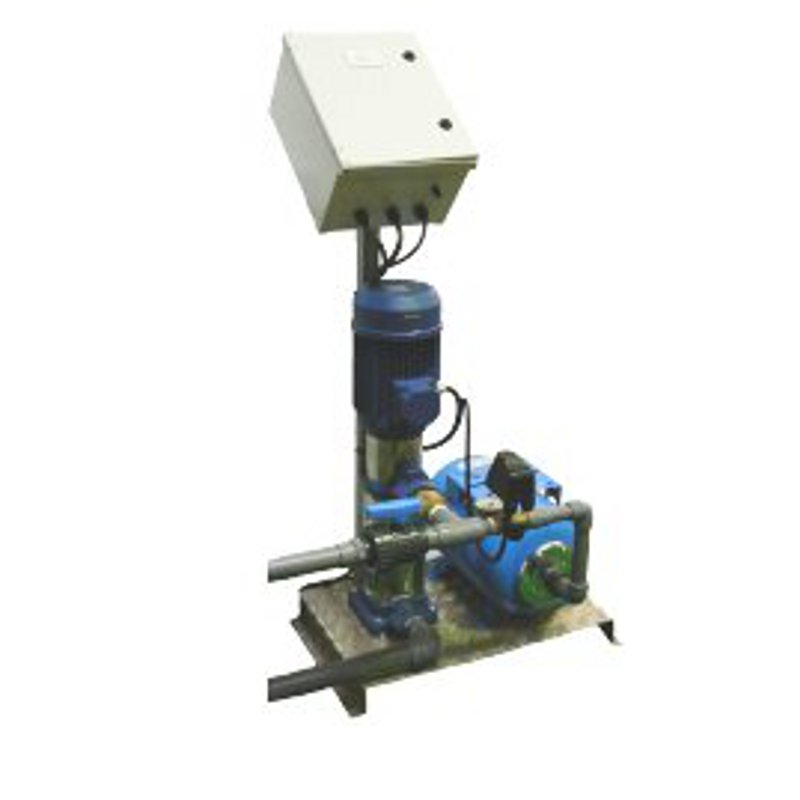 Pump
Power (kW)
Maximum
flowrate (gpm)
Maximum
pressure (bar)
Price
Standard kit
Inverter kit
ULTRA5L-8
2.2
30
9.1
£898.00
£1311.00
ULTRA7L-6
2.2
36
7.5
£933.00
£1346.00
VS4-8
1.5
30
8
£1137.00
£1496.00
VS4-12
2.2
30
12
£1332.00
£1706.00
VS8-6
2.2
44
6.3
£1348.00
£1761.00
VS8-8
3.0
44
8.5
£2027.00
£2126.00
Prices exclude VAT - view cart / checkout