Water Treatment
Treatment types
We offer a comprehensive range of treatment options depending on the type of contamination :
Ultraviolet sterilisation
Sediment removal
Ozone treatment
Acid water conditioning
Metals removal
De-scalers
Softeners
Nitrate removal
Deionisers
Chlorination
Chemical dosing
Boiler feed water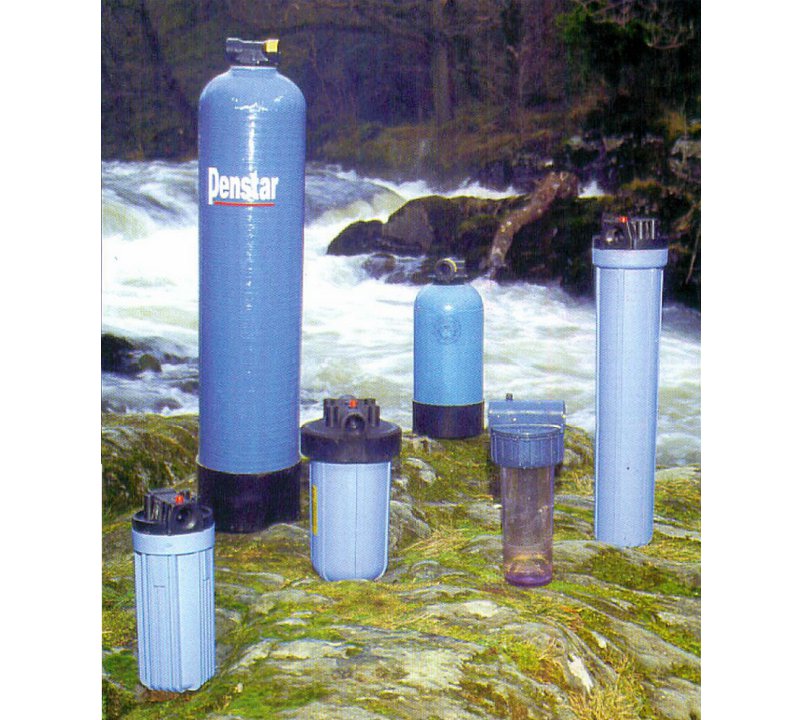 ---
Equipment supply
Our experienced technical support department can advise you on the most suitable equipment to provide a potable water supply or treat your water for a particular process.
We supply from our trade counter or we can arrange delivery as required.
You can view many common filtration products at our filtration website :

www.water-purifiers.co.uk
---
Complete service
Whatever your requirements may be, we can engineer the most suitable system through from conceptual to detailed design.
We offer installation and commissioning by our own specialist technicians, together with troubleshooting and maintenance on existing plant.
Please find further details at our main company website :

www.penstar.co.uk